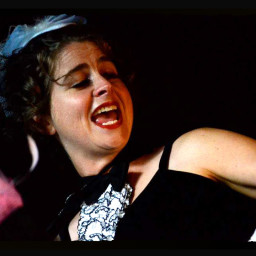 Berkeley House Concert: Aug 1st
My darling friends Lori Freedman and Ori Tzvieli are hosting me in their lovely home for our 2nd house concert.  The last one was a smash hit and so we'd love to see you! If interested, contact me directly for the address. This is how Lori and Ori are billing it.
Donation: $20/person
Please come be entertained in the comfort of our home. Candace Roberts is theatrical and delightfully funny, not to mention an amazing vocalist/musician. It will be a great night. We are so glad to finally be able to share her talents with you. Drinks and appetizers provided.
Regarding kids: We welcome older kids who can sit quietly during a formal concert. HOWEVER, be forewarned there is some adult content to Candace's songs which may provoke difficult to answer and memorable questions about sexuality, cellulite, and consumerism….
Please RSVP ASAP to help us plan… and please feel free to invite friends
Saturday Aug 1st
Show up at 6:30pm to nosh
Show starts at 7pm