Roxie Mixtape #1: Thurs, Dec 17th @ 8:15pm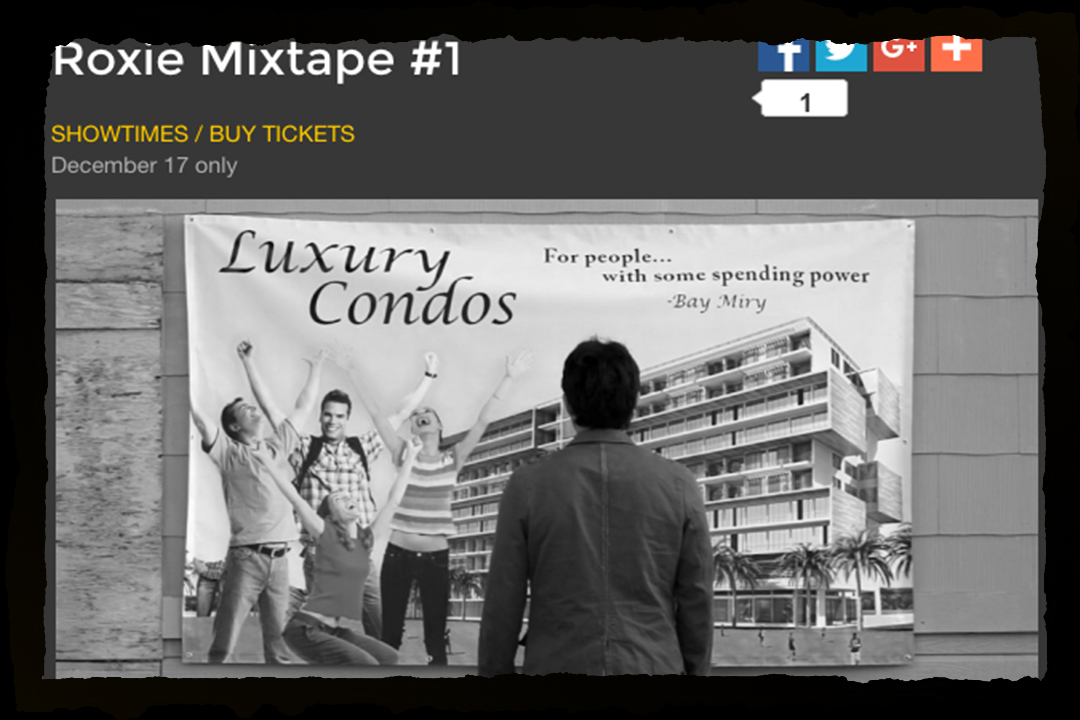 I'm thrilled that my video "Not My City Anymore" is opening the program for the first ever Roxie Mixtape at the landmark Roxie Theater in San Francisco … with anti-gentrification and LGBTQ themes.  I will also be starting off the night singing a few songs at 8:15pm and then the program starts at 8:30pm.
*Thurs, Dec 17 at 8:15 PM   *Roxie Theater:  3117 16th St, SF, CA 
The Roxie Theater is an institution based on community. Roxie Mixtape is our way of showcasing the voices that shape our identity, and the media that reflects our stories. With over 100 submissions, our selection committee of filmmakers and cinephiles culled from the Roxie staff, has curated 13 shorts employing a wide range of genres that includes animation, documentary, narrative, experimental and music video. Some of the themes that emerged from the Roxie Mixtape #1 program revolve around LGBT issues, and an undeniable anti-gentrification streak. Filmmakers in person!