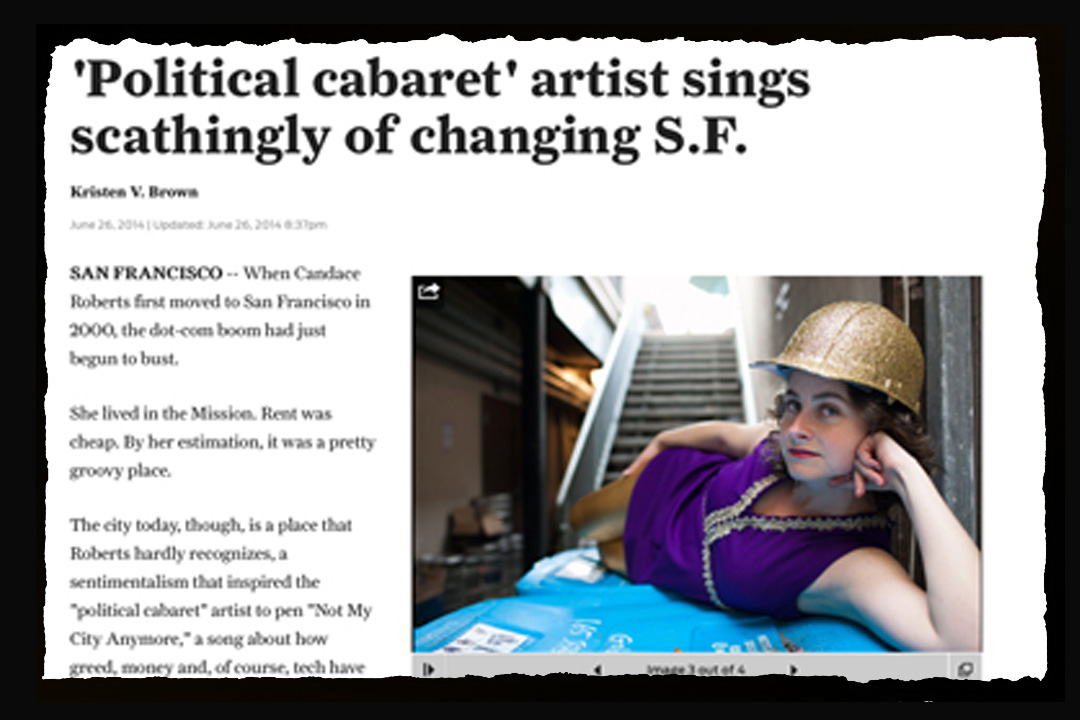 San Francisco Chronicle
When Candace Roberts first moved to San Francisco in 2000, the dot-com boom had just begun to bust.
She lived in the Mission. Rent was cheap. By her estimation, it was a pretty groovy place.
The city today, though, is a place that Roberts hardly recognizes, a sentimentalism that inspired the "political cabaret" artist to pen "Not My City Anymore," a song about how greed, money and, of course, tech have plundered the city she once loved.
Or, in Roberts' words, how it "beat Fran down and smashed her face into dirt" and then "slowly bent her over, ripping off her skirt."
Roberts' crass depiction of the city as a pimped-out woman taps into a ripening frustration over the effects of a widening wealth gap in San Francisco, the deeply rooted feeling that as those associated with the city's tech boom get richer, everyone else just gets poorer.
Her cabaret, you might say, is a theatrical answer to the city's Google bus protests, which have cast the buses that shuttle tech workers from San Francisco to Silicon Valley as the symbols of an entire industry's footprint on the city.